Circulars
Latest circulars and notice.
Classes III, IV, V
The classes for III, IV & V will resume from Monday, July 16, 2018
UKG, I & II
The classes for UKG, I & II will resume from Monday, July 16, 2018. Others will continue their examinations.
Examination I
The timing of the examination I for UKG to IX will be 7.55 a.m. to 10.15 a.m. The examination time for classes X and XII will be 11.00 a.m. to 1.00 p.m.
School Schedule
The school schedule will be 7.55 a.m. to 12.30 p.m. from Wednesday, July 04, 2018. UKG classes will get over at 10.55 a.m.
Admission Class XI BSEB
Application forms for admission to class XI for students who have passed class X from Bihar Board will be available online on Friday, June 29, 2018 from 9.00 a.m. to 11.59. p.m. Kindly read the prospectus for details
Read More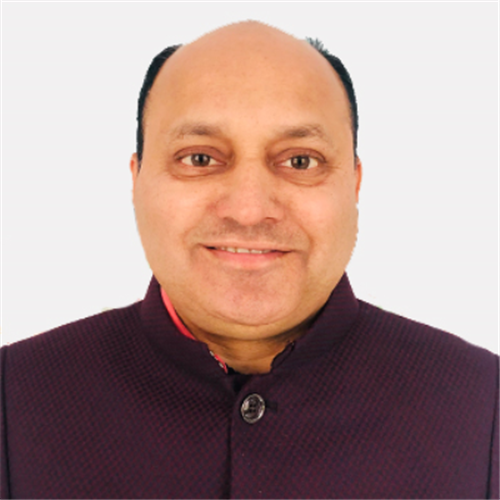 Fr. George Nedumattam, S.J.
PRINCIPAL'S MESSAGE
It is examination time. Our senior students are getting ready for their board examinations and others are preparing for their annual examination of the academic year. Everyone wants to do well and improve upon their grades and that is a natural desire and it is necessary in today's world where performance matters. It will bring joy and a sense of pride to everyone when a student performs well and demonstrates that he/she has worked hard and reaped the fruits of the hard labour that is put in.
There is no short cut to hard work and planned preparation. Therefore, it is important for all the students to plan the remaining days before the examination. The first step in this regard is to evaluate the status of one's own preparation for the examination and identify subjects and topics that needs further clarification, preparation and revision. Then on each student should focus on these areas and complete the required tasks as soon as possible. This should be followed by final revisions which will lead to the immediate preparation for the examination. The use of previous year's question papers and sample papers could help in this process. The days immediately preceding the examination should be utilised for the final revision which should include all the areas of the subjects.
In all these, one should remember that the goal of education is not merely to obtain good grades and chart out a secure future for oneself. It is to make ourselves better persons who are concerned about the world and its people. We have a responsibility to the society and the world around us and always remember that education is for improving the lives of others and for leaving your community and World better than you found it.
Wish you all the best.
Forming Men and Women of Competence, Conscience and Compassionate Commitment
Aims & Objective
Jesuit Education is inspired by a vision of man drawn from the life and teachings of Jesus Christ who has always been respected and admired by the people of India.
It is also based on the principles of CHARACTER formation elaborated by St. Ignatius Loyola, the founder of the Society of Jesus. The vision and these principles give Jesuit educational institutions a specific character and set before their staff and students high ideals of humanism and service towards which they are invited continually to strive.
We believe in a Christian Social ethic where justice is an absolute requirement of faith in God as our father and the acceptance of each other as brothers and sisters in His sight.
Read More
Academic Calander
Current Academic Events
Examination I
09-Jul-2018 to 18-Jul-2018
English Handwriting Competition
Handkerchief Making Competition
School Anthem Competition
Read More
Academic Session period
April to March
Vacation period
From May to June
Medium of Instruction
English
Mission Statement
St. Xavier's Higher Secondary School, Bettiah, West Champaran, Bihar, is a Christian minority co-education English medium school, established and administered by Khrist Raja Education Association, rooted and grounded in the love of Jesus Christ, the charism of the Society of Jesus and the lives of our people. We do this by providing quality education incorporating the latest developments in education and technology, through the constant interaction among all stakeholders and upholding the values of the constitution of India. We aim to form global citizens, men and women of conscience, competence, compassion and commitment upholding the values of fellowship, freedom and justice for an ecologically sensitive, just and humane society.
EDUCATION BRINGS ABOUT OPPORTUNITY, AND IN TURN INSPIRATION